1/7/13 update: Matt Hrodey at Milwaukee magazine picked up my story below, moved it forward, and gave me a hat tip via Duke the Deceiver?
Milwaukee cardiologist William Davis MD is the author of
this New York Times bestseller
published by Rodale Books: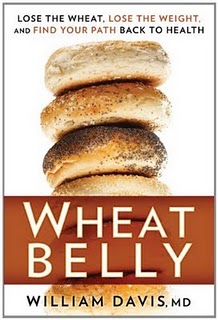 Dr. Davis's book has received considerable attention. For example, recently
he appeared as a featured guest on The Dr. Mehmet Oz Show
.
Here's an hour-long interview Dr. Davis did earlier this year on another program,
The David Duke Show
, an Internet radio program. Note the other show topics:
Yes,
that
David Duke.
So who knew Duke was interested in nutrition science? (Insert "master race" jokes here.)
Also, Dr. Duke?
Not exactly Harvard.
Dr. Davis isn't the only physician who's done the Duke show.
The "world-renowned expert" who did
two
hour-long interviews with "Dr." Duke is
Doug McGuff MD
, an emergency medicine physician from Seneca, South Carolina, and the author of this book published by McGraw-Hill:
Who arranged these interviews?
In an attempt to answer that and other questions, I've submitted inquiries to Rodale Books and McGraw-Hill. I'll report the results in a future
Sidebar
item.
Post on Stormfront "white pride" website (source)
This item has been slightly revised.